Rent Storage
Rent a storage unit online today. Just browse our available units below and then hit the "rent now" button. This will walk you through a 3 step process where you:
1. Create your account and agree to the terms.
2. Enter your billing information.
3. Review and Confirm the rental information.
4. Once you have completed these steps you will need to email us a copy of your signed contract and driver"s license to chandlerproperties78@gmail.com or stop by our rental location to drop off documents. Once received we will provide the gate code for your unit. Please contact us with any questions.
Can"t find what your looking for? View our other Storage Units at 2501 20th Street
Cleveland, TN Click Here!
Climate Control (5 x 10 x 8)
5 x 10 climate controlled storage unit
Westland - Building 3, 10 x 10 Units (10 x 10 x 8)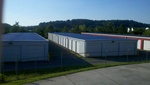 10 x 10 unit on building 3.
Westland - Building 1, 10 x 15 Units (10 x 15 x 8)
10 x 15 Unit in Building 1.